Barbary Sheep Hunting Texas
Welcome Barbary Sheep Hunters - we have some of the finest Barbary Sheep Hunting in West Texas
Our Barbary Sheep Hunting operation in West Texas consists of a 50,000+ acre ranch in north/west Texas that offers hunters a chance at a free range Barbary Sheep aka Aoudad Ram.

I am Dan Ardrey the owner and outfitter of Kiowa Creek Outfitters - .

West Texas Aoudad Sheep - Texas Barbary Sheep, Texas Hog Hunting provides a great opportunity to harvest a trophy ram.

The Barbary sheep is a species of Caprid, native to rocky mountains in North Africa. Although it is rare in its native Mountain regions of Africa, indigenous to the Barbary Coast, they have been introduced into Texas.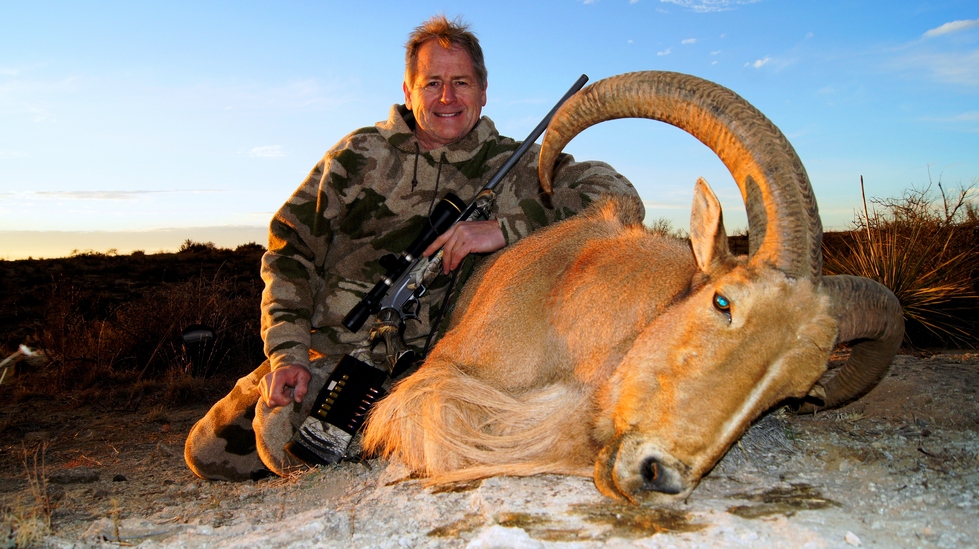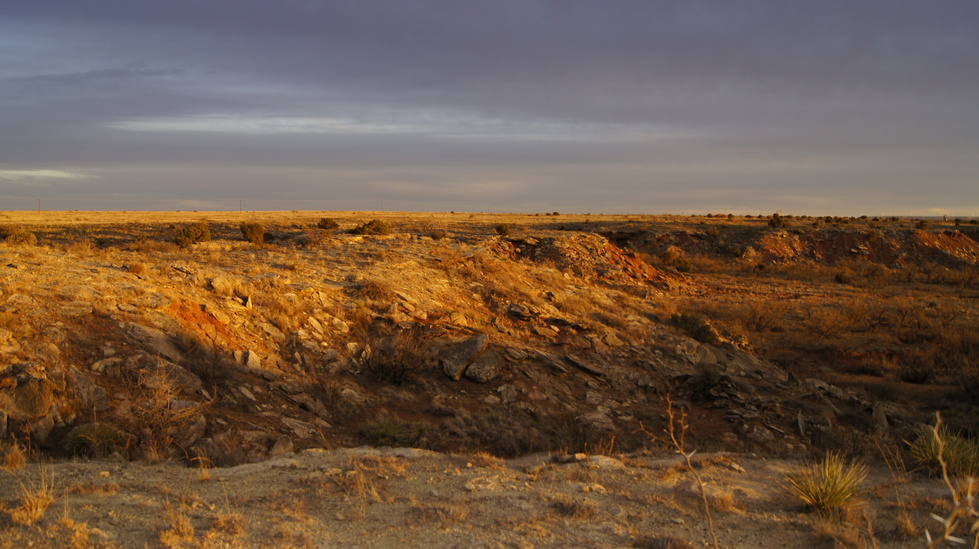 Hunting Texas Barbary Sheep with Dan Ardrey Cell: 719-439-4759
Hunting Texas Barbary Sheep
The introduction of Aoudad Sheep to Texas have been quite successful.

The Aoudads ability to scale steep terrain has been well documented by many a hunter giving them the upper hand to their survival in these dry, harsh conditions consisting of mountains or large rock outcroppings of Texas.

Aoudad (Barbary Sheep) will often escape to higher ground when threatened. They have split hooves with soft center pads and hard-rimmed edges that can grip any ledge. They can scamper up sheer cliffs and are always close to a vertical escape. The life span of an Aoudad is 10-15 years.



Aoudad Sheep can be identified by the long tufts of hair running the length of their chest and forelegs, referred to as "chaps" Aoudad have a tan to rich sandy brown coat that helps conceal them. The Aoudad Sheep - Barbary Sheep have a deep chest with seemingly small hindquarters - giving it a stocky muscular appearance.

Males and females both have horns, with the females' being much shorter and with less mass than an adult male – similar to that of a young male.

Average weights of a male ram is around 200 lbs., but can exceed 300 lbs., while females typically weigh in at 100-120 lbs.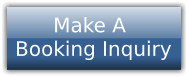 If you are researching Aoudad Sheep AKA Barbary Sheep or just thinking about hunting a big Texas Free Range Aoudad Sheep - well you're at the right page!

Its a great hunt, no tag is required nor do you have to go into a draw.

You just need to purchase a Texas hunting license if you're a resident or a non resident Texas hunting license.

(you will require a hunter education certificate - card)






Hunting in the cooler months January through till March.

You can drive to the town of Post Texas and we will meet you.

You can fly within the USA to Lubbock Texas and hire a car or we can arrange transfers.


You can fly International (eg: Australia via Qantas direct flight into Dallas Fort-Worth and connect to Lubbock Airport)

We have quality rifles available if you do not want the hassle and paperwork when flying.

Call Cell 719-439-4759 or complete the form on the contact page.